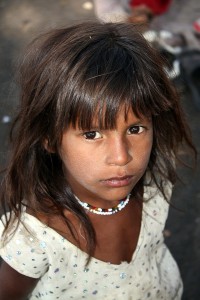 1 Peter 4:10.  "As each has received a gift, use it to serve one another, as good stewards of God's varied grace."  After praying, consulting with clergy and listening to God, I came to the conclusion that I was given this supernatural blessing in order to use it for charity.  I have dedicated the remainder of my life to serving others and I've started The Collins Reynolds Foundation (CRF) which received its 501(c)(3) approval in 2012 (Tax ID 45-4769491). We started CRF because reductions in annual child mortality rates have been modest and much more can be done.
Every day over 20,000 children under the age of five die from preventable causes. This means that every 20 seconds, a mother and father lose their young child to deadly but preventable diseases. Seven million children died in 2012 from pneumonia, diarrhea and other diseases. Our humanitarian mission is to reduce/end global child mortality by providing life-saving antibiotics and clean drinking water. We use simple solutions and existing technologies to solve complex problems. CRF has no paid employees or overhead which minimizes administrative costs. 90% of every dollar goes directly to fund our mission. We are succeeding in our mission based upon our leadership, tenacity, integrity, credibility, accountability and transparency. Would you please act today and support our foundation's mission? To make a tax deductible donation please visit us at www.collinsreynoldsfoundation.org/donate/.
All rights reserved.  2009 Copyright registration number VAU 1-058-801.  This material may not be reproduced, displayed, modified or distributed without the express prior written permission of the copyright holder.  For permission please contact the owner at  [email protected].